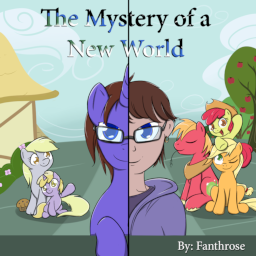 A human gets pulled into Equestria by a spell cast by Twilight. He has a lot to learn about this new world and all its inhabitants. Will he be able to cope and live among the ponies, or will he be treated as an outcast, forced to run and hide as he tries to find a way home?
This is an alternate universe.
This is my first attempt at a story, so be brutal. Don't be afraid to tell me if I messed up royally.
Edited by Lady-Kaeru
Cover pic by TheParagon
Chapters (53)