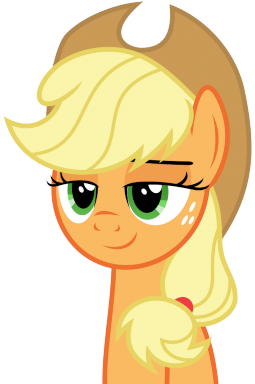 Rainbow Dash has seen how Applejack looks at her sometimes. One day, she eventually decides to ask her about why she does it so much. Afterall, asking for someone's orientation is a simple, straight-forward question, is it not?
=======================
Rated 'Teen' to be safe and for topic.
Written/edited by: FireRain
FEATURED 26/11/17! Thanks so much, peeps!
========================
I mean, really, I'm sure the majority of us got some of the same vibes and impression during that episode featuring Countess Coloratura and Applejack. From childhood to the present, they seemed to be rather close. Looking at Applejack interact with Rara is what has always gotten me thinking about where they stand.
To me, it's like they have something a little more than friendship, and I wrote this to inquire upon those curious thoughts.
Chapters (1)