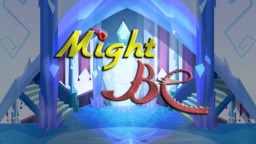 This story is a sequel to Might Be a maybe...
---
Part 48-50 in the MAybe series. It's been three long, exciting and strange years since your life as you knew it was altered completely. However as much as three years change life and the world there's somethings even time doesn't wither away. Love, loss, fear, revenge. Three years have pasted by, and now it's somepony else's turn to travel down the path of her parents...However, how much of yours and Twilight's past has lingered on this path?
Chapters updated daily or every two days.
About 3 parts to the story so don't get scared at "End part I."
Chapters (40)