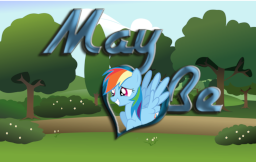 This story is a sequel to Maybe and...
---
This is the 11 th part to the maybe series. What seems like a nice peaceful day of mach need relaxation may turn into out to be a day of confusion and terror. At the results of a magical mishap which may leave our main character trapped.
To new readers of this series I hate to say it but I suggest you go and start from the beginning if you want to better understand the story but it's up to you as a read if you want a back story.
To old readers I am trying something a little bit different I hope you enjoy this part as it follows the story. But I would really like to hear back from you on what you think about the new role of the main character.
(Romance tagged for the series.)
Chapters (5)