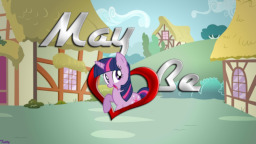 This story is a sequel to Could be for...
---
Part 53 in the MAybe series. Today marks the fifth year that you've lived been living in Ponyville, and it's been almost six years now that you've know Twilight Sparkles. However, today does not mark just another normal passing day, instead, today is a day of understanding and remembering. Although sometimes there are somethings you shouldn't relive.
*One year anniversary for the MAybe Series, yay! To all those who have never read this story but have always wondered how there can be so many parts to it, try reading this and if you like it or want your questions answered well you're in luck, everything is already wrote!
Chapters (6)