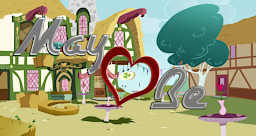 This is the 10th part to the Maybe series. This part takes place right after Maybe is all I need, and follows the main character through the first days of being in a new body.
To old readers the next few parts (if there is more) are precursor to what the new plot will be.
To new readers I strongly suggest not to read this part first it is part 10 and I feel you will not truly understand the story if you start this late in.
Chapters (4)