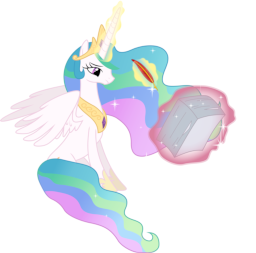 Source
"You" are Anon, and you can't understand a bloody thing these little horses are saying. It doesn't help that you're only ten. Oh well, at least they're nice. Especially the queen horse, Celestia. At least that's what you think her name is. Anyway, she's awfully cuddly, always hugging you or some such. Honestly it's nice and all, but you are starting to wonder just why she is so affectionate...
Was bumbling around /mlp/ and made a thing. You might enjoy it, you might not, it's here either way.
*EDIT* Now with sequel: Bridging Words.
Featured May 10 2016, thank you so much!
Chapters (1)