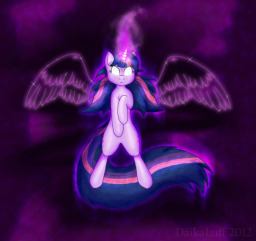 Source
Twilight Sparkle: magician, scholar, bearer of the element Magic, and most of all, friend.
A bat, a book, and a bite can change so much of that, and bring darkness to her heart.
Can you keep your friendships when you might hurt those around you?
If you want to hurt them?
Bloodlust can bring an end.
Chapters (1)