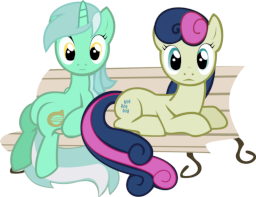 Lyra and Bon Bon, aka the masked superheroes Harpflank and Sweets, have been entertaining young foals with their stories of action and courage on television. But once a season, the network produces a special episode to teach valuable life lessons to impressionable young foals.
A very special episode, with a narrator who is determined to make their emotional breakthroughs as touching and personal as possible.
Whether they want it or not.
(Side story to Harpflank and Sweets, by Arcainum. I'm very sorry.)
Chapters (1)