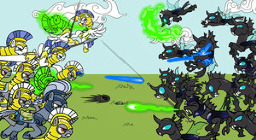 It was eight months later the when more humans came from the sky........
But what were the Seven up to between these events?
Yeah.....I couldn't think of a longer description.... Don't know how long this one's going to be, but it'll probably be shorter.
This a sequel to How the hell did this happen?.
Chapters (26)