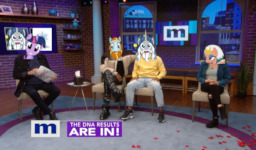 A thousand years ago, the Pillars of Equestria imbued six crystals with their magic - the essence of their souls - and planted those seeds to bring about a brighter future.
Over time they sprouted into the Tree of Harmony, which became the base of Equestria's power and prosperity.
Now the Tree would like to meet its parents.
---
This story is dedicated to Rambling Writer who did what I honestly totally forgot to do and got the Tree of Harmony added as a character tag.
Featured 8/27/2023 - 8/30/2023!
Chapters (1)