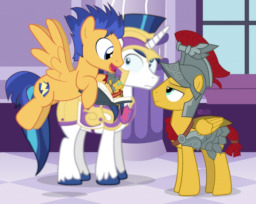 Source
This story is a sequel to How to Date a Princess
---
The Pony of Shadows has been set loose on Equestria once again!
Now if only Flash could focus on THAT instead of having to try and NOT punch Star Swirl the Bearded in the face! It would HELP if he stopped criticizing his mare friend for TWO FREAKING MINUTES!
This is going to be a loooooooooooong day...
__________________________________________________________________________________________________________________
UPDATE: OH MY LUNA, I GOT FEATURED!!! I honestly can't believe this happened AGAIN!!!!!!! EEEEEEEEEEEEEEEEEEEEEEEEEEEEEEEEEEEEEEEEEEEEEEEEEEEEEEEEEEEEE!!!!!!!!!!!!!!!!!!!!!!!!! (02/14/2019)
Cover art belongs to dm29 on DeviantArt.
Sorry if the cover art isn't quite related, but it's the only one that I thought would fit.
Also, Happy Valentines Day

Alternate tags:
Don't punch him. Don't punch him. DON'T PUNCH HIM! Remembering to try and avoid punching. Epic make-out memory. Punching the REAL bad guy elation. Still not punching. Argument. More argument. Lightning. ONE JOB!!! THUNK! Apologies. Still in trouble.
Chapters (1)