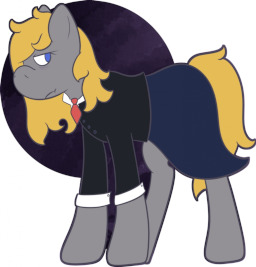 This story is a sequel to Beyond Me
---
The world collapsed around me, and then it kept on turning, and I'm still this pony. But I think that's a fate I've accepted now, seeing as there's nothing I can do about it. All that's left for me to do now is see how I can change things, even if that does make certain Equestrian figures angry.
Of course, that's me assuming things are gonna go my way. They never do.
New chapters twice a month.
Cover art by softponies.
Chapters (1)