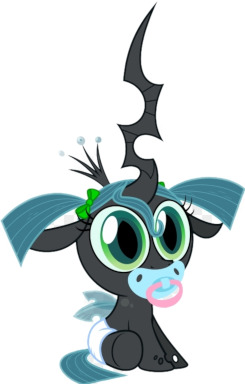 Source
For her crimes against Canterlot, Queen Chrysalis is stripped of her sinister powers and reduced to a harmless, stubborn little foal, left in the care of the royal guards until she willingly reforms.
But even in this powerless state, nothing will stop the rogue changeling's quest for vengeance.
Even if she's put in time out...
Leave a comment for Chryssy. 💖🗡
"Deceptively cute!"
"Ooohh, how I wish this was canon."
"This made my morning. "
Featured 4/14, 4/15, 4/16, & 4/17/21
NOW WITH AN AUDIO READING!

Chapters (1)