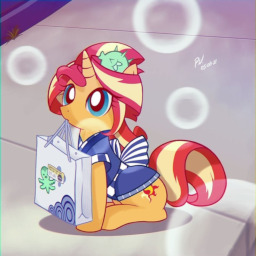 Source
Delivery Ponies, the best new thing of modern deliveries!
Through fresh meals, telegrams, surprises, you name it, these lovable li'l creatures will make sure they leave you 100% satisfied with their snuggly services! Just select the "Pony Package", and we'll make sure you get what you need faster than you can boop the "Place Order" button.
;3
They only accept cuddles, huggles, boops and more as tips.

~Featured 4/25/22; 4/26-28; 5/2~
Leave a comment and like for them, they work very hard for us all. ❤
WARNING: selecting the Pony Package may result in never-ending squeeing, sore cheeks from smiling or high-risk of contracting diabetes.
Chapters (5)