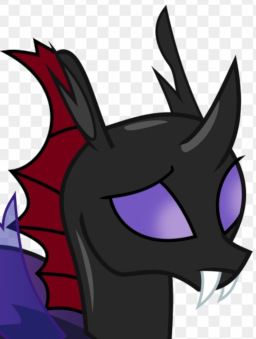 Source
Pharynx used to be a top soldier in Chrysalis's hive. He had the drive to lead the army in her name. Then, his success came to a grinding halt when Cadance and Shining Armor's barrier launched the swarm away. But it did more than just eject him and his brethren out of the city. The shock restored some memories of a former life, one where he was a human with a slightly different set of chromosomes.
Armed with this knowledge, how will that change his approach toward events yet to pass?
---
Cover image by Frownfactory.
Chapters (8)