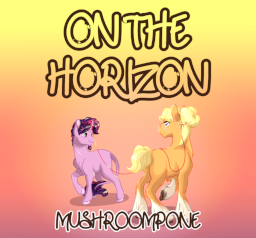 In a world without that first fateful Rainboom, Twilight Sparkle is still a blankflank. She spends her youth in a "dumping ground" public school for other ponies deemed unimportant, uninteresting, and without futures by general society.
A chance encounter with the guidance counselor, however, leads Twilight to follow her instincts and travel to Manehattan, where a mysteriously familiar pony now owns a bakery...
Big changes are on the horizon for the both of them.
---
Like this fic? Here's some jams you may also enjoy (aka, my writing playlist for this fic)
Chapters (15)