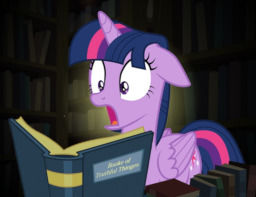 This story takes place during Season 4.
Twilight makes a rare find in an antiques shop and travels off in search of a lost town; a town that holds the best kept secret in all of Equestria.
Her shocking discovery puts her on a collision course with Celestia and Luna who have been sharing a dark secret since the founding of Equestria.
Chapters (5)