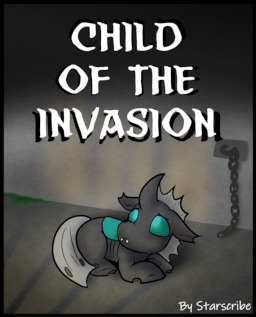 Source
Queen Chrysalis planned for months to finally take Canterlot for herself. Months of reconnaissance, bribery, and maneuvering to finally lower the defenses of the Equestrian capital at just the right moment. But while her stated goal was always to have enough love to feed the desperate Swarm, the reality of the invasion was something else.
The queen spawned thousands of drones, filling the sky with untrained warriors in order to marshal the greatest forces when the day of battle arrived. But then that day came, and they won. Now what? Most of those drones didn't even matter enough to earn a name, and so they will probably die unremembered. But at least one is determined to make something of herself in her queen's new world. She's determined to understand these strange creatures called ponies, and to survive the invasion no matter what.
---
Begins during a reimagined Canterlot Wedding. Updates every Wednesday.
Sponsored by TyrannisUmbra on my Patreon. Edited by Two Bit and Sparktail. Cover by Zutcha.
Chapters (49)