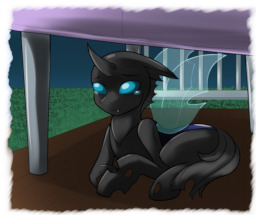 Willow and Shield led a rather normal life, nothing out of the ordinary. Until one night, strange sounds wake them out of their slumber. What are they to do with the young foal they have found?
Featured July 2019! (Found out recently)
Art by -
Ambris Art (Cover)
Pridark (Grieving Together)
Please forgive my inconsistency with the childrens vernacular. I feed on feedback so please leave comments, good or bad.
Violence and death tags are there to warn but violence does not play a major role in story nor do they have anything to do with one another.

Chapters (20)