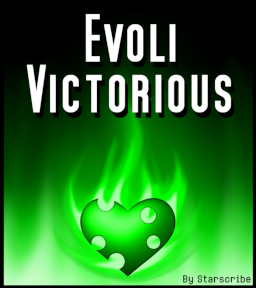 This story is a sequel to The Eternal Lonely Day
---
Over a thousand years ago, every human on Earth vanished. The ponies left behind were forced to rebuild what they could, largely ignorant of their new abilities. When a devastating plague spelled the end of the first age of pony civilization on Earth, the changelings were forced to watch helplessly as their food supply withered away.
Queen Evoli's swarm is barely surviving on the measly drops of love they can scavenge from the slow-recovering pony population. But it wouldn't have to be that way, if only somepony who really knew how to lead was in charge. She is many centuries old now, with power and experience that ponies in their short lives cannot imagine. Maybe if the world had somepony like her to rule it, civilization would do better.
At least she wouldn't be going hungry anymore...
---
A Ponies After People story written for Sparktail on my Patreon, crossposted to Fimfiction. Updates daily until complete. Edited by Sparktail and Two Bit, and cover by Zutcha.
Chapters (12)