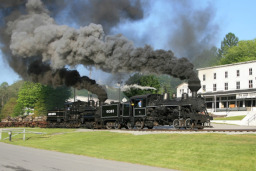 This story is a sequel to The Mystery of Scootaloo
---
The Apple Family reunion is due, and this year is taking place in Bright Mac's birthplace, Cass, West Virginia. The family converge on the small town for a truly memorable reunion.
Dedicated in memory of John Denver, 1940-1997, and a tribute to the Cass Scenic Railroad State Park.
Featured as of 3/6/2019! Thanks guys!
Chapters (11)