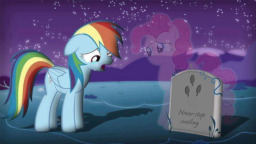 Source
We have all lost something or someone special in our lives. Some move on faster than others, and some never move on, as their life comes to a stand still. Could you smile at such loss, and continue smiling through your life, knowing that the special someone was gone forever?
First attempt at sad fic.
Inspired by cover pic.
Also inspired by the song 'The Crow and The Butterfly' by Shinedown.
Chapters (1)