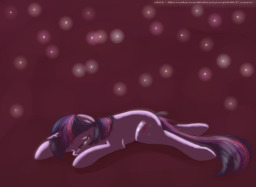 *Collab with Twilightclopple, first fic, enjoy:)*
"It's been three weeks. Three weeks, but it may as well have been three years, a lifetime, an eternity."
When her oldest and dearest friend falls ill, Twilight is forced to cope and reckon with the guilt and heartache that comes with the dwindling life of her favorite little dragon.
Chapters (1)