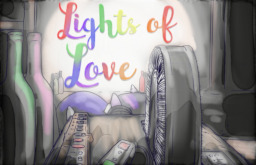 Source
It's a rare thing when you find somepony special who brings light into your life—a light you didn't know you were missing. When you find that pony, isn't it only fitting to return the favour?
---
A short story written for Monochromatic's Interwoven Colours contest.
Preread by Carabutt.
Cover art by Rossby Waves.
Chapters (1)