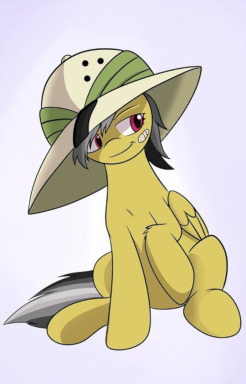 Source
When an old ruin is unearthed under Ponyville, it will take the boldest and most adventurous of ponies to dare sound its depths. Daring Do knows she's such a pony.
So what if she's eight and a half, and Dad says she can't go? That's a big age to reach, and he doesn't have to find out. So what if millennia-old dangers and secrets lurk in the darkness? That's the point of adventures.
She's got a saddlebag full of useful tools, countless stories telling her what ought to happen, and her Mom's old helmet. You don't need much more for your first adventure than that.
Cover art commissioned from Ruirik. Proofread by themaskedferret.
Chapters (6)