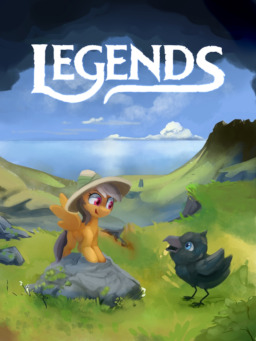 Source
This story is a sequel to Treasures
---
In the wild land of Corva, an ancient cairn lies open, with great and unknown treasures undoubtedly lying within. It will take Equestria's most intrepid adventurer-archaeologists to venture forth and join the corvids on the delve within.
'Intrepid' ought to be Daring Do's middle name.
So what if she's eleven, and Corva's on the other side of the world? Any would-be author needs to go on great journeys and explore perilous places. Besides, there's no way this could be as dangerous as her last adventure.
Cover art commissioned from lilfunkman. Proofread by Cursori, Infernus Noctis, and MrNumbers.
Chapters (4)