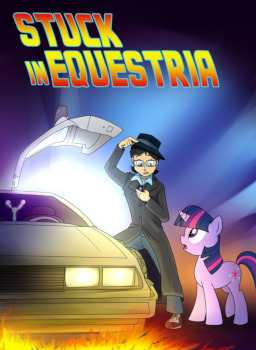 In a world where Friendship Is Magic was never aired, one teen is going to have his life turned upside down when he is sent by God to Equestria, and he's not very happy about it.
Armed only with an extensive knowledge of Sci-fi shows, a vintage 80's car, some shopping and his iPhone, he now has to deal with talking ponies, several episode-like adventures and a lack of computer games.
Follow him as he tries to get home, while learning the magic of friendship along with the ponies. Or something like that.
Pre-read and edited by scooterdash.
Cover art commissioned from http://csimadmax.deviantart.com/
Chapters (25)