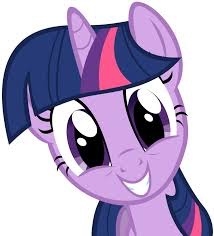 Source
Twilight Sparkle finally achieved her destiny. She was now a Princess of Equestria, and needless to say her friends were surprised. When a second, unicorn Twilight Sparkle appeared alongside the new alicorn, even Princess Celestia was shocked. Now the Elements of Harmony must help the pony make friends and learn magic, as well as get used to her surprising un-Twilightness.
Meanwhile, a 17 year old high schooler with nothing to do during summer hits his head and wakes up in Equestria. He must now learn how to live his new life as Twilight Sparkle's "twin sister" and survive in a town where a catastrophe happens every Tuesday or so.
July 18, 2016: I got Featured! This is awesome!
August 1, 2017: Another Feature!
Chapters (9)