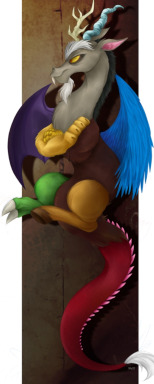 Source
Discord is firmly planted as Ponyville's Number One Frenemy. The draconequus has gone from foe to friend and back again enough times in recent years to make that apparent. However, after a spirited weekend in the company of most of the Elements, Discord has found himself solidly in friend territory.
So then, there is little question or concern when Fluttershy invites him out to a group picnic with the others. Or, at least, there was no concern until Discord saw the newest member of the entourage: Starlight Glimmer.
Discord knows what Starlight has done. And he is far from happy.
Chapters (1)