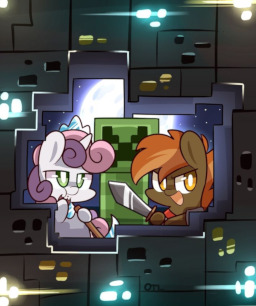 This story is a sequel to SweetieMashMinecraftAdventures YAY!
---
Sweetie Belle and Button Mash find themselves once again trapped in their favorite video game, this time accompanied by many of their friends.
But their enemy is more determined than ever to get his revenge.
And conflicts start to appear, splitting their friendship...
Plus, a mysterious pony starts to appear a bit everywhere in the world, seeming to study them.
But is he to be trusted...?
Chapters (33)