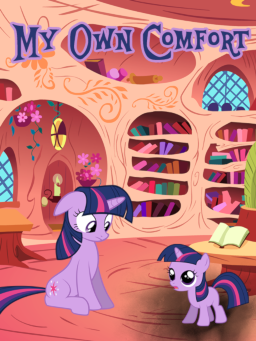 When a filly version of herself appears in the middle of the library, Twilight must figure out what happened. She must figure out what it means. But most importantly? She has to comfort the last person she thought she would ever have to.
Herself.
All while dealing with her own shattering reality.
---
Credit to Kaitou for the coverart!
Thank you Blankscape for massive amounts of help writing it.
And, of course, the person who has been waiting a long time for this story.
Happy birthday Foals! Thanks for sticking with me for so long!
Chapters (2)