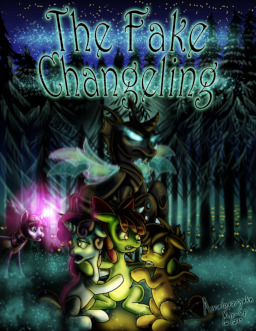 Source
The forest was his new home.
From what he saw, he didn't belong in the town outside of his forest, but he also knew he didn't belong inside of it. His new hole filled legs and black body seemed to make sure he didn't fit in anywhere.
He had planned on trying to figure out what had happened to him without drawing attention, but when he saves three fillies from danger, he knew that his time to think about it was almost up.
The ponies would want answers.
He had none.
---
Cover art done by the incredibly talented Mix-up! His DA is here.
Chapters (3)