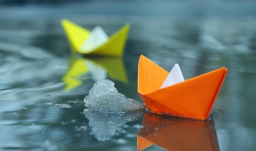 Rainbow has been having problems. The type of problems you don't seek professional help for; the kind you seek the help of someone who knows what they're doing to patch you up. They're the kind of friend who has secrets all their own, but you can't deal with those obvious things right now. The type of thing where payment is simply "silence for silence". Unfortunately on this occasion, that code is broken,
Special thanks to Jim Beam, Captain Morgan, and James Bond for the courage to actually post this pile. Jim, ya started me off. Capn, you saw me through the squalls and the rough seas. Bond, well you're a hanger on only because I realized when I was writing this description that I had Martini ingredients.
Also authors, I wanna thank Kits, Ardensfax, Cloudy, Regi, KiltedKey, Chuck Palahanuikalingadingdong, Chengar, and a few others I can't remember right now. You've all been an inspiration to me somehow.
I await your hatred and welcome it.
Chapters (1)