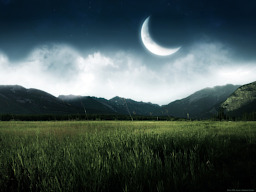 Starry Sky was born in a facility known as Pasture Hills. The place where she grew up most of her life. Day after day, she watched as her human masters came and went. Choosing from the various groups of ponies they would want to take with them.
However, unlike most ponies, Sky was different you could say. She wasn't a one sided like the others, she knew what it was truly like to feel sad or happy. She knew how to play all by herself or when to tell what was right from wrong.
So if that's the case how come some of the humans look at her differently, or treat her poorly?
Could it be it was because she was intelligent?
The story genre was changed to T for teen because of moments of explicit details that could possibly leave others uncomfortable.
Chapters (2)