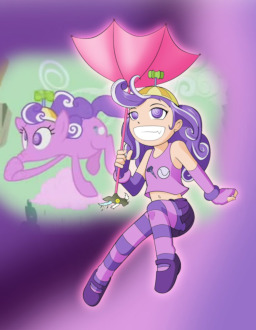 Principal Celestia is sick of punishing Screwball and not seeing any improvement in her chaotic behavior. So she tries a different approach by enrolling her in the school's "Big Sister" program, hoping it will teach her some general morals. (No spoilers of who she's paired up with here.)
My first attempt at an Equestria Girls fic. Rated Teen for swearing and some sexual humor.
NOT CANON WITH MY OTHER SCREWBALL STORY!
I don't own the cover art!
Chapters (13)