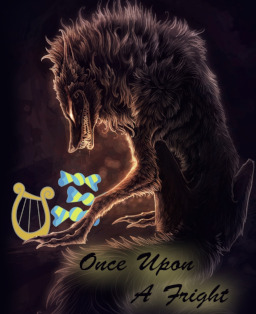 Lyra and Bon Bon are dressed up and ready for a night on the town of Ponyville! However, it also just so happens to be Nightmare Night. They have their costumes and adventures planned out in advance; everything is shaping up to be a lot of fun for the couple. They even see a chance to meet Luna this year, and more.
Still... there is an awful lot of fog rolling through town. The sky has grown dark quite early, as well... And those timberwolves howling in the distance are a lot louder than usual on top of that...
---
This is just a Halloween Nightmare Night story to get everypony in the mood for ghosts and ghouls season. We aren't getting another Luna Eclipsed this year, either, but I wanted to give everypony something like it. Consider this canon for the year after if you would like, that is where I placed it in the timeline. The tale is light on the horror side, if that's not your thing, (though still a little scary). I encourage everypony familiar with dark fics on this site to approach this one as you would a more traditional horror story/movie, rather than your typical fimfiction fair. (Not to say that Dark stories are bad by any means, but... most of the pony ones I've read at least, are pretty weird...)
So, without further ado... Lyra and Bon Bon's Nightmare Night story...
---
Chapters (4)