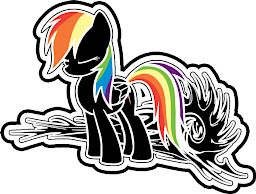 Source
Rainbow's been having trouble figuring out just how to express her feelings towards Twilight. So, when she can't think of a proper way to do so, she goes to Princess Celestia for help.
What started out as a letter for guidance ends with a most unexpected outcome.
Edited by ShimmeringStallion and RainbowBob.
Chapters (1)