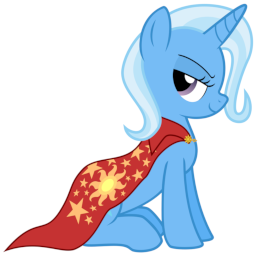 Source
Celestia said it herself, that Twilight Sparkle is no longer her student. While wandering around in the city of Canterlot one day, Her Highness stumbles upon Trixie's local stage show. To Her Highness, there seemed to be much potential behind the mere performer's act, and soon found it hard to resist taking Trixie under her wing.
Would Trixie even be up to the challenge?
---
Slightly edited by NemoSpecific.
Chapters (20)