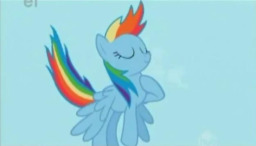 This was written for a contest and authors had to stay anonymous. Now that it's over I can post my contribution. I haven't gone back to change anything. This is as it was for the contest, with ONE fix. I screwed up an italic tag in the original and the bottom half was ALL italicized. I corrected that here. Otherwise, this is as I entered it.
The prompt to follow was One-Way Ticket. So, uh, there's your description.
May eventually revisit and flesh out, but definitely not any time soon.
Chapters (1)