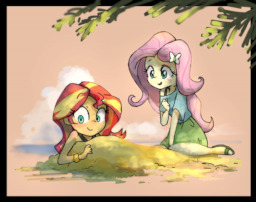 Source
It's a perfect day to go to the beach. Unfortunately for Sunset Shimmer and her good friend Fluttershy, the others are away. This leaves just the two of them with the whole day all to themselves.
Before they've even gotten settled down with their blankets spread out, Sunset Shimmer's already wanting to be buried in the sand.
A simple request from CAPTAIN YOSHI HD.
Chapters (1)