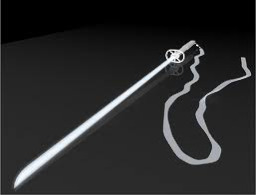 From the dark recesses of unconsciousness, I somehow enter a world that isn't possible.
I exist even though I shouldn't.
I remember these strange thoughts.
Frost magic and musical rhythms feel like second nature.
All the while, I have taken the role of my alias.
Have I been living an incomplete life this whole time?
---
Takes place in an alternate future of "Through the Eyes of Another Pony".
I own nothing except my OC.
My Little Pony: Friendship is Magic is owned by Hasbro.
Songs are owned by their respective owners (Within Temptation, Avril Lavigne, Evanescence, etc.)
Bleach belongs to Viz Media.
I forgot the name of the artist of the cover image, but thank you anyway.
I gain no profit from this.
Edit: Changed cover image. Sorry if this displeases some of you.
Edit: Rated Teen for increased violence in chapter 10.
Chapters (23)