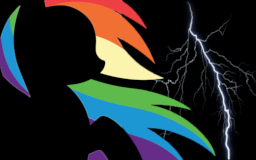 What if your sense of reality fails you from the very beginning?
---
A/N:
Rated T for [Mentions of Blood] [Mildly Dark]
Set during season 4.
With this work, I've tried different approaches of exposition and narration. Namely: alternating between third and first person, a section where only dialogue is present, and tailored paragraphs.
Chapters (1)