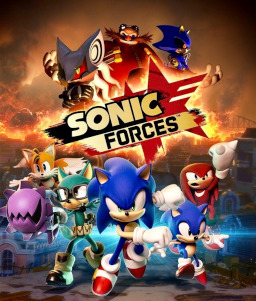 This story is a sequel to The Blue Blur
---
Dr. Eggman finally won. Sonic the Hedgehog was defeated and is presumed dead. And as a result, the Eggman Empire could now expand on a global scale.
In his absence, Sonic's friends banded together as a Resistance to fight back against the Eggman Empire. But the appearance of six ponies from another surprises them, claiming to know Sonic and decide to help. With the aid of the Equestrians and the newly recruited Rookie they find hope once more.
Meanwhile, Tails crosses paths with another Sonic that he's met before and a certain dragon. Together, the three of them set off to fight Eggman alone.
Sonic, the Rookie, their Equestrian allies, and all of Sonic's friends must join forces if they want to liberate the world from Eggman. Fighting old foes and taking the world back bit by bit while also dealing with the new entity known as Infinite.
Chapters (21)