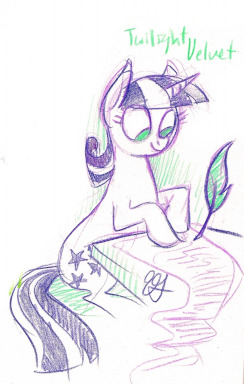 Source
One evening, Twilight Velvet, book editor for Hoovesbury Publishing and mother of two, meets her newest client: aspiring writer Sunny Skies, who writes of distant lands and people from across the world, who has as many secrets as Celestia has loving subjects.
It didn't matter to her much, so long as Sunny did her work, and Velvet hers. But as the seasons pass by and their acquaintance grows, Velvet finds that perhaps she and Sunny are more alike than she could have ever imagined.
---
Set before Season 1.
An entry in the 2023 May Pairings Contest.
Edited by VoxAdam, proofread by Grace and EileenSaysHi. Thanks, everyone

Cover by egriz.
Featured on 29/5/2023-3/6/2023, reaching #1 three hours after publishing!
Chapters (5)