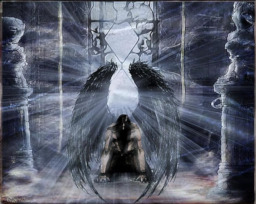 Source
Warning: Anthroponies! Again if this displeases you, well that sucks.
Alternate version to It's always worth the price.
One night, John Dixon was working on a story for Fimfiction. He was about to hit the publish button when the most unexpected happened. What does one do when they become a character in their own story?
Chapters (19)