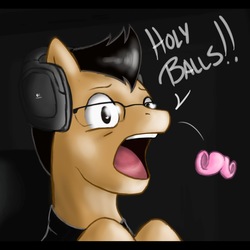 Source
Welcome everybody, my name's Markiplier and this is a short story about one of the worst days of my life. I had to spend twenty-four hours in a world of multicolored ponies and try to survive this chaotic world within the allotted time. Fans, they are many, they are awesome, but sometimes... they're not from our lovely little rock called,"Earth."
I hope you'll enjoy this, but should you find something unsatisfactory about it, well... there's a lot more interesting stories you could be reading. Have a good one.
Keep it cool, Condemned.
Chapters (7)