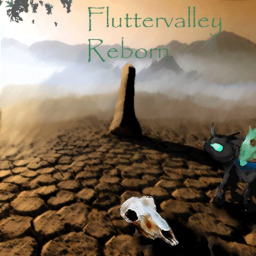 The Elements are sent as backup to help solve the mystery of the changeling's purpose in the wasteland that was Flutter Valley.
With Cadence, Shining Armor and a contingent of guardsponies will they be able to sort things out peacefully or will Cadence's resentment of Chrysalis lead to war against thousands of changeling drones?
What of the fabled and long dead sunstone, said to have the ability to radiate warmth and love if only it wasn't cursed right along with the valley itself?
Admittedly it's a bit of a G1 crossover, and my first pony fic besides. Try not to hold that against it. I feel the mythology of the sunstone was inadequately explored and I rather felt that the changelings might make good use of such an item.
This will be four chapters, about 10,000 words each and will NOT be abandoned before completion, Pinkie promise.
Chapters (4)