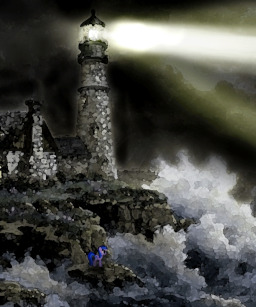 My name is Sea Swirl and I love swimming in the Ocean. That hardly tells you anything about a pony, though. My name is Sea Swirl and my Mother is a thief and a murderer. Maybe. Maybe that tells you too much.
Maybe a pony would say that has nothing to do with me whatever, sins of the mother, so to speak, but she's turned up after all these years, alive and well in Ponyville. My quest to find her and hold her to account is waylaid as she adds high treason to the list and leads me, as a bit of a tag along to the Element Bearers, on a desperate chase deep into the heart of Eagleland.
Airships, griffons, murder, scheming and magic. An unreliable narrator and often neurotic, Sea Swirl is toyed with by her mother whose motivations are her own secret. Is everything she ever knew a lie or is she likewise a killer as her mother insists?
Chapters (18)