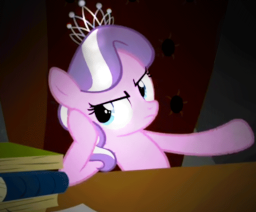 Diamond Tiara goes too far and gets caught, now the Cutiemark Crusaders hold her fate in their hooves. Silver Spoon argues for leniency telling the story of how they met and of how they received their cutiemarks.
An exploration of Diamond Tiara's motivations and her relationship with Silver Spoon.
It'll be under thirty thousand words when it's done, four chapters over two or three weeks.
Chapters (4)